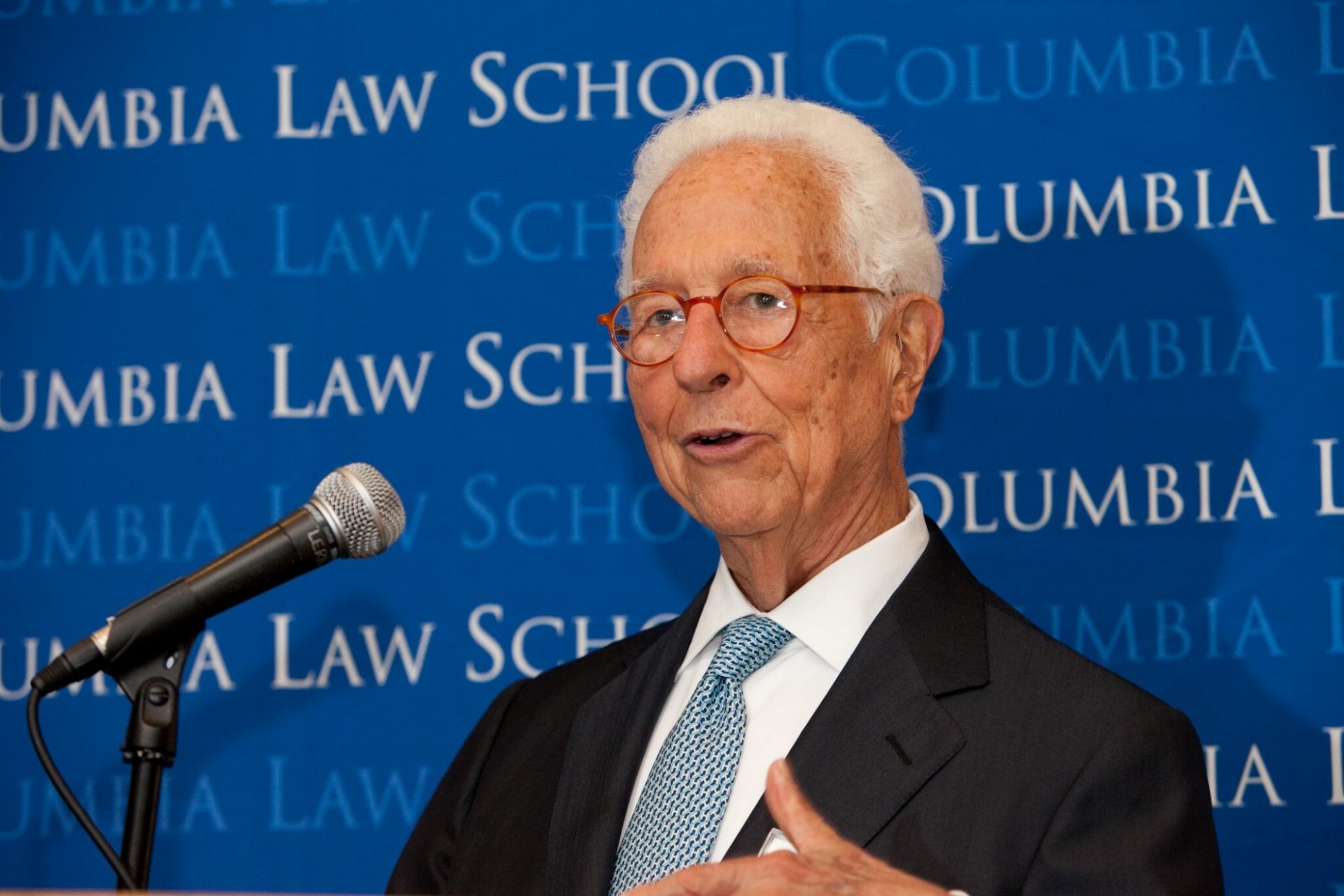 Ira M. Millstein is the founding chair of the Ira M. Millstein Center for Global Markets and Corporate Ownership at Columbia Law School and author of The Activist Director: Lessons from the Boardroom and the Future of the Corporation (Columbia University Press, December 2016). Mr. Millstein is also a senior partner at the international law firm Weil, Gotshal & Manges LLP, where he practices in the areas of government regulation and antitrust law and counsels boards on issues of corporate governance. 
Mr. Millstein was formerly Adjunct Professor at Columbia Law School and Columbia Business School, as well as the former senior associate dean for corporate governance and the Theodore Nierenberg Adjunct Professor of Corporate Governance at the Yale School of Management. A graduate of Columbia Law School, Mr. Millstein is a life trustee and former chairman of the board of the Central Park Conservancy; chairman emeritus and member of the Board of Overseers of the Albert Einstein College of Medicine; and chairman emeritus of the Board of Trustees of the American Red Cross of Greater New York. He serves on the Advisory Council of Transparency International.
Among many distinguished positions and roles, Mr. Millstein has served as chairman of the Organisation for Economic Co-operation and Development's Business Sector Advisory Group on Corporate Governance, where he was instrumental in the development of the OECD Principles of Corporate Governance; co-chair of the Blue Ribbon Committee on Improving the Effectiveness of Corporate Audit Committees (sponsored by the New York Stock Exchange and the National Association of Securities Dealers); and chairman of the National Association of Corporate Directors (NACD) Blue Ribbon Commission on Director Professionalism.  He is an elected fellow of the American Academy of Arts & Sciences.
Mr. Millstein is also a dedicated member of the Board of Directors of the National September 11 Memorial & Museum. Most recently, Mr. Millstein has played a key role in the reform of New York State's numerous public authorities, serving at the request of Governors Pataki, Paterson and Cuomo, and as chairman of various task forces charged with overseeing successful implementation of the new public authorities' laws.
Mr. Millstein is a frequent lecturer and author on corporate governance, antitrust, and government regulation. 
An Interview with Ira Millstein
Ira Millstein reflects on his life, his incredible career, and the founding of the Millstein Center.
A Word from the Wise: Ira Millstein's Advice for Columbia Law Students
Ira Millstein provides his advice for Columbia Law School students on how to get the most out of their legal education and their time at Columbia.
Ira's Interview with the Wall Street Journal: "The Boardroom Sage Who Was Into Good Governance Before It Was Cool"
In his interview with the Wall Street Journal, Ira Millstein discusses the Business Roundtable's new "Statement on the Purpose of the Corporation," his role in crafting their previous statement back in 1981, and the broader implications of this growing movement away from shareholder primacy.
In this great interview with @WSJ, our founder Ira Millstein discusses his long belief that corporations have duties to society that go beyond profits, and how directors are the people who can make them do the right thing. #corpgov https://t.co/10FGqafJl5

— Millstein Center (@MillsteinCenter) November 15, 2019
Ira Millstein and Justice Ruth Bader Ginsburg: A History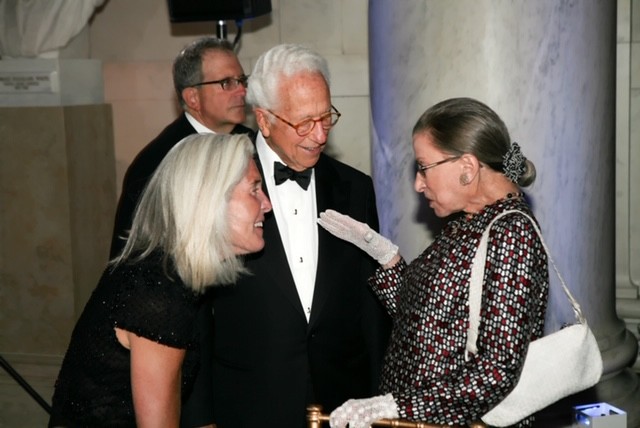 Our Founder, Ira Millstein, shared a deep history with Justice Ruth Bader Ginsburg, including having testified before the Senate Judiciary Committee at her Supreme Court nomination hearing. In reflecting on this history and her legacy, he shared the following statement:
"I hope that every citizen who values total integrity and justice will rally and strive to grant Justice Ginsburg her last wish."
For more on Ira's history with Justice Ginsburg, see his testimony before the Judiciary Committee here, this excerpt from Weil, Gotshal & Manges: History of a Culture, and this recent news story. 
Ira's Interview with The American Lawyer: "In 70 Years at Weil, Antitrust Partner Millstein Has Seen Legal Business Transform"
In his interview with The American Lawyer, Ira Millstein discusses the importance of engaging in academic, pro bono, and community work, and the value of continuing to learn over the course of one's career.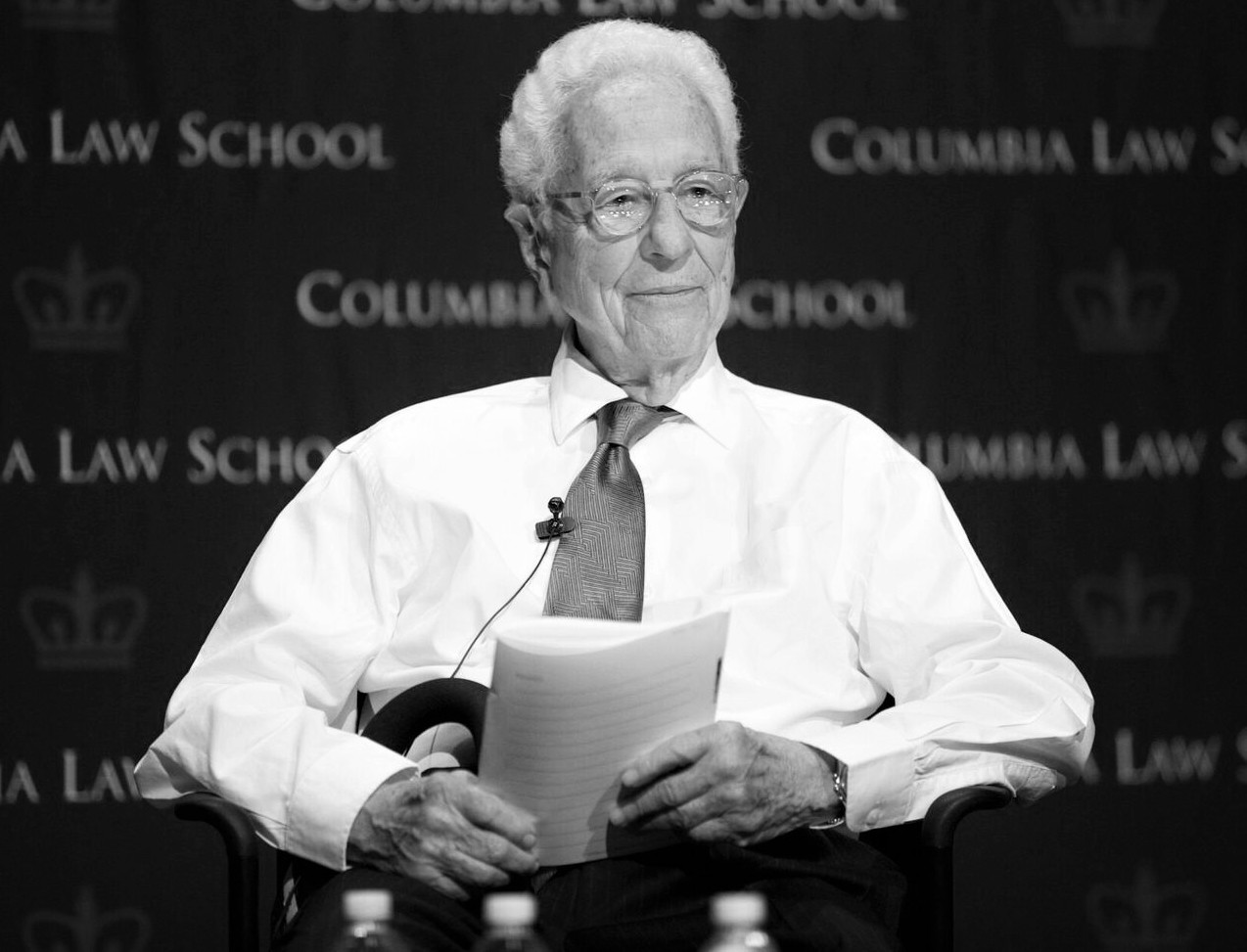 Ira's Receipt of the Lifetime Achievement Award from the 9/11 Memorial & Museum and Corporate Secretary 
In September 2022, Ira was recognized for his tremendous contributions to the 9/11 Memorial & Museum.  He received a further honor in November 2022 at Corporate Secretary's annual Corporate Governance Awards.   
Ira's Oral History
In a wide-ranging interview with Leyla Vural, Ira reflects on his life, education, and career.  In discussing his time at Columbia Law School, Ira states: 
"Yes, I found trade regulation and antitrust.  It completed my love affair with the corporation and my love affair with the market and how it works.  So, looking back at law school, it made me.  And it's one of the reasons why I'm still loyal to it and support it."
For more on Ira's reflections, see these excerpts prepared and edited by Leyla Vural.